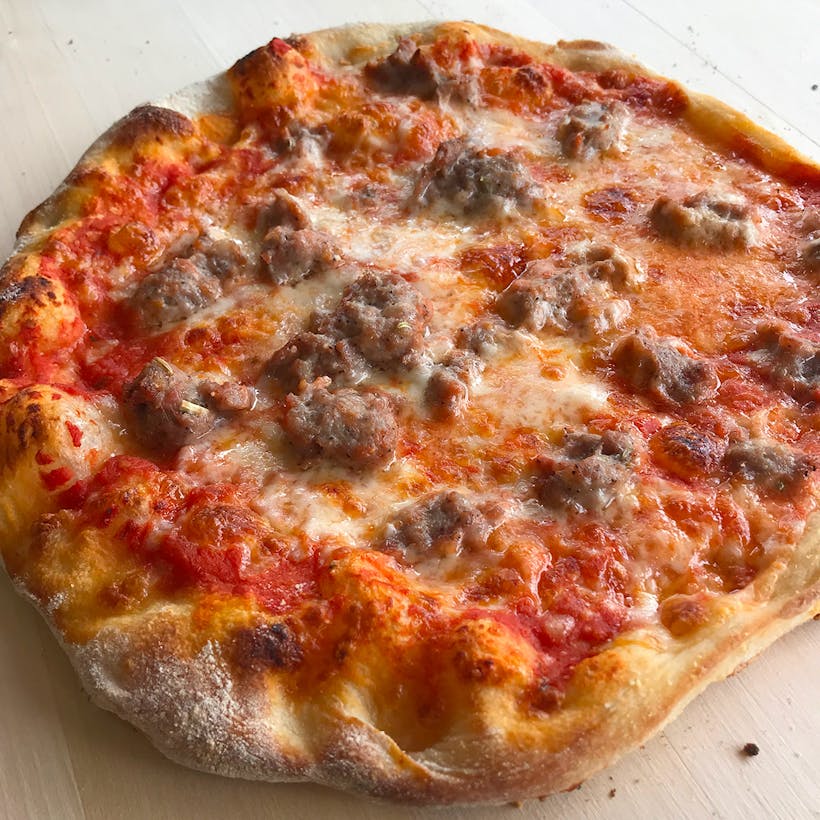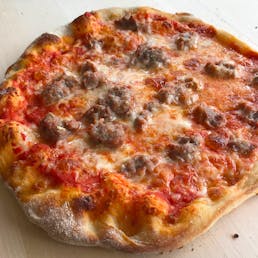 New Haven-Style Sausage Pizza - 6 Pack
New Haven-style pizza, or "apizza" as the locals call it, is widely recognized as one of the best styles of pizza. Zuppardi's Apizza has specialized in this regional delicacy since 1934, and is now run by sister's Lori and Cheryl Zuppardi. To them, the pizzeria, opened by their grandfather, Dominic, is a more than 80-year-old family heirloom to be treasured.
Vice declared "their sausage pie is a thing of wonder." And there is no question as to why. They make the sausage in-house with and is undoubtedly a fan favorite.
More Details
This pack serves 10-12 people and includes 6 Sausage Apizza Pies (10" each)
Ingredients
Allergies Include: Gluten, Dairy, Garlic, Soy, Shellfish
Instructions / Storage
Pies ship frozen with dry ice
Do not remove dry ice with bare hands
Store pies in the freezer until ready to serve and may be frozen for up to 6 months
To serve, Preheat oven to 425
Place pizza directly on center oven rack, bake pizza for 10-12 minutes.
Shipping Details
Items are prepared fresh and shipped directly from the shop
Zuppardi's Apizza ships Tuesday and Wednesday of each week
Orders cannot be shipped to P.O. Boxes
Orders shipped to Alaska and Hawaii via 2-day will incur an additional $20 charge or $35 for Overnight Shipping. Sorry guys!
Have more questions about Shipping? Read our Shipping FAQ page.